Acupuncture in South Amboy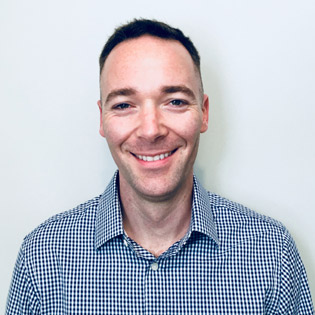 As a form of Traditional Chinese Medicine, acupuncture has an impressive track record of providing effective pain relief for people of all ages. There are many benefits of acupuncture. It can help with the following: back pain, acute headache pain, neck spasms, sports injuries, generalized stress and anxiety and more. It's also proven beneficial to those who are about to have surgery and those who have just gotten out of surgery, as it helps speed up the healing process.
FAQ
Do you recommend that patients prepare in any way for this service?
Generally, we recommend wearing loose-fitting clothing. Dr. Clark will need to access any area of the body that hurts, and will need to access from the knees to the feet, and from the elbows to the hands. Please arrive five minutes prior to your appointment to ensure we have the necessary intake paperwork.
Walk me through the process/procedure of what a new patient can expect when receiving this service.
Your doctor will talk to you and ask a few questions to better understand what is going on and why you are seeking treatment. Then, you will lie on the table; the doctor will make sure you are comfortable, and then will either palpate certain areas of injury to determine the most appropriate acupuncture points.
Generally, patients report feeling a dull sensation, or no sensation when the needles are inserted. Then the doctor will let the needles remain for about 10-15 minutes and you are welcome to just relax, or even take a short nap.
What are the main health benefits associated with acupuncture?
Acupuncture has been shown to increase blood flow to injured areas of the body, boost the immune system, and help relax the mind.
How would you put a new patient at ease if they were nervous about this service?
We never try to "sell" acupuncture. Instead, the onus is on the patient to decide whether or not they would like to try it. Our staff are happy to answer any questions you may have and the doctor is happy to provide a demonstration.
Is there an additional fee for the service?
Financial responsibility varies from patient to patient. We work with every patient to make sure they can afford the care they need. Our staff will be sure to review your financial responsibility with you prior to your first acupuncture visit.
How is your approach to acupuncture different from other chiropractic offices?
Acupuncture in our office is not performed by a chiropractor, but instead by a licensed and trained acupuncturist who has over 2500 hours of training in acupuncture alone. Dr. Clark completed his undergraduate education at the University of Notre Dame, and then completed a four-year clinical master's degree at Pacific College of Oriental Medicine before traveling to China for his clinical rotations.
He has extensive training, knowledge, and background in Traditional Chinese Medicine and has been practicing acupuncture for over seven years.
Book an appointment today at Lenahan Chiropractic!

Acupuncture South Amboy | Lenahan Chiropractic