Chiropractor Timothy Lenahan D.C.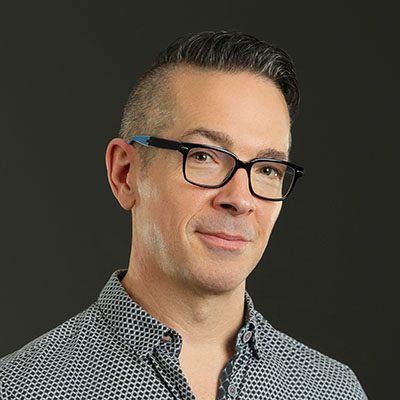 Taken from The News Tribune,
September 24, 1978
SAYREVILLE BOY HURT AFTER BEING HIT BY CAR
Sayreville-An 8-year-old South Amboy youth is listed in critical condition at Perth Amboy General Hospital after being struck by a car here Saturday afternoon.
Police said the accident occurred at approximately 2:25 pm Saturday on Orchard Street. Timothy Lenahan of Main Street, South Amboy was brought to the hospital by the Morgan First Aid squad and received serious head injuries, according to a hospital spokesman.
No other details of the accident were available this morning.
---
It Took Several Months to Fully Recover
Although I did not receive any fractures or dislocations as a result of that crash, I was hospitalized for many weeks with a severe concussion. It took me many months to fully recover, however there was one effect from the accident that did not go away — severe debilitating headaches.
These headaches often kept me home from school leaving me bed-ridden for days, and they were persistent, usually occurring three to five days a week. Out of concern, my parents brought me to a number of doctors in an attempt to find the cause of my headaches. I had gone to see pediatricians in central and northern New Jersey, pediatric neurologists in New York City and nerve specialists in both states. Most of the doctors were conservative in their approach and admitted that they could find no cause for my headaches. These doctors advised my parents to give me aspirin or acetaminophen for my headaches.
One doctor had wanted to perform a series of invasive tests on me starting with a spinal tap. When this doctor explained to me that a spinal tap involved his inserting a needle into my spine to extract fluid, I completely freaked out. (Imagine being in the third grade and having a doctor tell you that he wants to stick a needle in your spine!) I begged my parents not to let anyone do that to me. When my parents discussed the options before them, performing a spinal tap was not a consideration. My parents wanted to try the cautious, conservative approach first, but medicating their 8-year-old child with pain pills every day also made little sense to them.
"I look at that crinkled 28-year-old newspaper clipping in my office almost every day. It is truly a miracle that I survived and I've done my best never to have taken that for granted." - Dr. Tim Lenahan
---
My Introduction to Chiropractic
At the time, my older brother Joe had been seeing a chiropractor fairly consistently. Joe had suffered for years with allergies and asthma so severe that he had to endure daily allergy injections for several years and received little relief. My parents had taken Joe to the chiropractor when he was a teenager, and it seemed that the only relief he had ever received from his allergy and asthma symptoms was when he was under chiropractic care. Based on Joe's experience, my parents decided to take me to the chiropractor-in their mind, you couldn't be any more conservative than that. Since my older brother was going to the chiropractor, I had no apprehension at all. In fact, I thought it was pretty cool. After just a few weeks of care, my reliance on acetaminophen dropped to where I didn't have to take it anymore at all. I was back in school and back to the normal life of an 8-year-old.
As you have probably guessed, that experience changed my life forever.
---
My Education
I grew up in South Amboy, New Jersey and attended St. Joseph's High School in Metuchen. I attended Montclair State College where I completed my undergraduate studies. I received my Doctor of Chiropractic degree from Life University College of Chiropractic in Marietta, Georgia in 1997.
I have completed more than 120 hours of postgraduate education through Clinical Biomechanics of Posture (CBP), focusing spinal biomechanics and posture rehabilitation and radiology. In October, 2006, I received a Certificate of Completion from the Spine Research Institute of San Diego, a comprehensive training program in whiplash and brain injury traumatology, emphasizing the biomechanics of injury mechanisms, automobile crash reconstruction methods, the most recent knowledge of soft tissue, endocrinological, bone and nervous system disorders, advanced imaging techniques, and the comprehensive case management of whiplash and related disorders.
OFFICE HOURS
---
Monday
9:00am - 11:30am
2:30pm - 6:00pm
---
Tuesday
2:00pm - 6:00pm
---
Wednesday
9:00am - 11:30am
2:30pm - 6:00pm
---
Thursday
9:00am - 11:30am
2:30pm - 6:00pm
---
Friday
Closed
---
Saturday & Sunday
Closed