Massage Therapy in South Amboy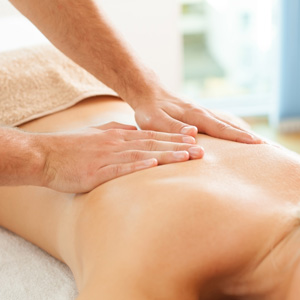 As an ideal adjunct to chiropractic care, massage therapy can not only help you relax, but it assists in preparing the soft tissues for your adjustment. Massage therapy can help your adjustment to hold and last longer. Other benefits of massage include reduced stress and improved sleep.
At Lenahan Chiropractic, Dr. Lenahan provides Trigger Point Therapy, Myofascial Release and stretching to each patient as part of the adjustment.
Book a 50-minute Massage
Our existing chiropractic patients can elect to book a 50-minute therapeutic massage for $60 with our massage therapist.
To ensure you are comfortable, we recommend that you wear clothes that are conducive to a massage (e.g., sports bra and shorts for women and shorts for men).
Experience for yourself how fantastic you can feel with massage therapy. Book an appointment today!

Massage Therapy | Lenahan Chiropractic